Meet Dr. Denis Boerjan, Saint Ansgar Chiropractor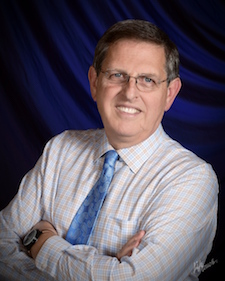 I was looking for a career that I thought would be rewarding and helpful to others. I grew up on a farm near Saint Ansgar, caring for animals. On a suggestion from a friend I began investigating chiropractic while attending St. John's University in Collegeville, MN. I enrolled in 1972 at Northwestern College of Chiropractic after obtaining my basic science, pre-med requirements. I quickly became fascinated with this natural form of health care. My eyes were opened to alternatives and concepts I'd never heard before.
During my time at Northwestern I saw monumental changes in chiropractic – inclusion in Medicare and other health insurance, a growing acceptance of chiropractic as a viable form of health care, and more and more research that documented things that many of us know intuitively.

My Journey
I started Advance Chiropractic in Rochester, MN in 1987, and saw continued growth through the years as it developed into a group practice with 2 – 3 doctors on staff and a wonderful support team to care for thousands of people. I sold that "dream" practice in 2014. I semi-retired to my hometown, Saint Ansgar, IA in 2014 and now operate Advance Chiropractic & Spa three days per week.
Outside of the Office
Outside practice I live with my wife, Martha Chancellor, on our acreage – Maeberry Farm, near Otranto, IA. I enjoy flower gardening, woodworking and maintaining the 12 acres in a park-like setting. I am a member of the Iowa Chiropractic Society, the Saint Ansgar Community Chamber of Commerce, and a very active member of my church, Saint Ansgar United Methodist Church.
Request an Appointment
---
Advance Chiropractic & Spa | (641) 713-2168